More Green screen madness!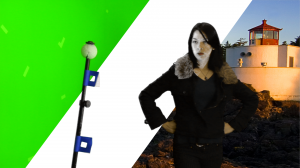 As many of you know i have been working steadily on fixing my website and i am pleased to say that much progress has been made! It has been about two month now and i am just about ready to start uploading content! What this means for you guys is,
device aware content, so you will be able to see whats going on on mobile devices now.
easy to read PDF files that you can save to your desktop and read at your leisure.
simple navigation structure so you can quickly find the lessons you need.
and a simple summary on the page to assist you in following the video lessons.
but what about the lessons themselves? currently i have only the few videos that are already on display, s whats in the pipeline that you have to look forward to?
More greenscreen! I'll be taking you though how to use core Mattes, proper use of the de-spill node, aligning 3D characters with real actors, and more!
the Mechanical rigging series is coming back with a simple gear tutorial, moving onto slightly more complex rigs such as a fully rigged car model (which will include the Ferarri Testarossa model I've been working on) and a few other rigs that i am in the process of working on
Texturing will begin again with UV unwrapping, a few node setups for procedural textures with a handful of tips and tricks for you to learn!
VFX (sorry, no spoilers! But they will be awesome!)
So as you can see, it's all busy here, but it gets better…
most of you that follow my various social media will already know that i am not the greatest modeller in the world, which is why i don't do modelling lessons. However, i have started Live modelling with youtubes live streaming service. (justin.tv having just closed down their service.) so if you want to chat about Blender, FX or just see stuff happening in realtime on youtube give us a follow on twitter or G+ and I'll send out notifications before i go live 🙂
see you all soon.